Alumni in Profile
---
Ethan West '08 shows off the fruits of his labor in a Hawaii agricultural field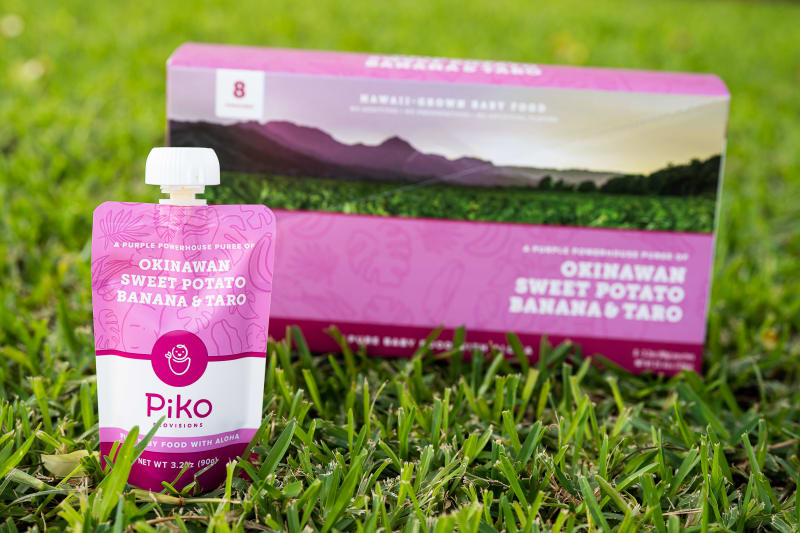 Scientists use the word 'symbiosis' to describe the mutually beneficial relationships that diverse organisms form to strengthen their communities. It often refers to the web of interdependent connections that ecosystems require to support healthy growth.
As founder and CEO of Piko Provisions, Ethan West '08 has planted his entrepreneurial roots in Honolulu, Hawaii with the goal of implementing resilient, localized systems of food production on the islands and beyond.
"A resilient food system doesn't come from monocropping–it doesn't come from having one thing planted over and over again," said West. "That is a non resilient food system and a non resilient crop. Agricultural resiliency comes from diversity."
West has spent his young lifetime developing a knowledge of sustainable agriculture practices, beginning at his parent's organic produce and dairy farm, West Farm Organics, on Route 100 in Pittsfield. It was here that came to recognize food production as a means of taking care of one's community.
After graduating from The University of Maine with a degree in political science in 2013, West found an opportunity to diversify his own experience by moving to Hawaii. Lifelong friend Chris Cook '08, who was living in Honolulu and pursuing his MBA from Chaminade University, invited West to move out to the islands and stay with him.
"I bought a one way ticket. Central Maine is great–I love it, and it made me who I am. But I had an opportunity that I knew that I would be kicking myself if I didn't take. So I'd moved out and hit the ground running," he said.
Read the full story here.